Before I Start Imma Just Say That I Hope Everyone Has A Good Year. Whether You Want To or Not. Lol.
Ok, So Unfortunately I Really Didn't Cop Too Many "New" Albums This Year [I Got A Couple Bootlegs of Some Of Hottest/Slept On Albums Of The Year. (i.e. Jeezy, Ne-Yo, Etc, Etc]
Instead I Started From 1999 To 2006 And Stared Copping Some Nostalgic Ass Music Which Preetty Much Made The Way I Am Now:
1. Make Yourself - Incubus - 1999
[This Joint, Along With A Ton Of Other Stuff, Inspired Me To Be..Well Myself! Lol This Joint I Just Bought Today After About Two Years Of Humming The Whole Album In My Head [Weird, Aint I?]
2. Illmatic - Nas - 1994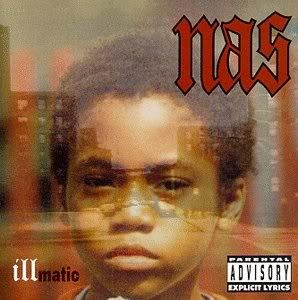 [Yo I Swear To You If You Ask Why I or Anybody Why Would They Be Inspired By This Album, I Will Personally Pay For A Hacker To Kill Your Computer Dead!!! D.E.D. DEAD!!!]
[But Seriously Though, If Your A 90's Baby (Well, Technically 1989. But Unlike Jay I'm Not Gonna Even Lie And Say I Was a And 80's Baby. Especially When, As Soon As I Was Born, The 80's Were Over. lol) This Is What Embodied Hip Hop at I's Finest.]
3. College Dropout - Kanye West - 2004
[So You Just Go' Sit Here And Tell Me "Spaceship" Didn't Make You Wanna Slap The Shit Out Of The Fat Motherfucker Of A Supervisor Eating Donuts For Free And You Gotta Pay Like, $2.00 For Them Joints!? GET THE FUCK OUTTA HERE!! LOL]
4. Murs 3:16 And Murry's Revenge- Murs - 2004 and 2006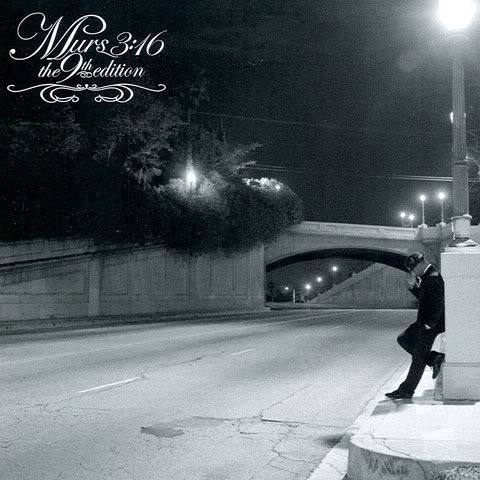 [Both These Joints Came Into My Life For One Reason: 9th Wonder. Dude Was The Only That I Listened To A Lot Of Shit [i.e. Little brother, Skyzoo]
[But After "Listening", Like.... Really Listening To Dude Speak, It Was Like Talking to A Much Needed Friend Or Just A Dude Who Really Was Going Through From Shit And You Could Totally Relate To It.]
5. The Listening - Little Brother - 2005
[What Really Got Me To "Listen" Was They Second Album "The Minstrel Show" (Like Every Mag I Read They Ad Just Kept Popping Up Somewhere On The Side Or Every Other 6 Pages Or Whatever. So I'm Like, Gawdamn!!!! I'm Listen To This Joint And See If It's Worth All This Mag Time.)]
[Overall, I Was Highly Satisfied With That And All They Joints They Got Out Now [I Got Almost Everything They Released On Retail, Plus Like Some Other Shit I Can't Think of.]
[I Guess You Can Say, I'm A Fan Lol.]
So For Know, These Are A Portion But A Effective Portion Of Joints That Influenced My Personaility To A Certain Point.
So Happy New Year And Remember:
"That's How It Is When You Dealing With D'evil. Get A Little Status And They Think You Too Regal. That's The Nature Of People. Why You Think Muhfuckers Like To Feed Pigeons But Try Too Shoot Eagles?"
- Phonte of Little Brother