This You Probably Will Overlook But I'm A Wrestling Fan And This Story Is Pretty Damn Ironic
Here You Have
Joey Styles
- Literally The "Voice Of ECW" [Real Heads Know. ECW Stands For Extreme Championship Wrestling] From The Very Beginning To The Bitter End In 2001.
He Was Also Famous For Screaming The Phrase: OH MY GOD!!! After Every Shocking Maneuver or Event In A Match. [Real Heads Know What I'm Talking About.]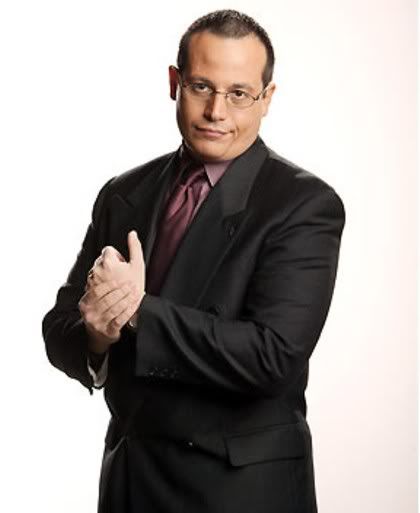 Then You Have
JBL
[Real Heads Also Know That "
JBL
" Stands For John "Bradshaw" Layfield] A Veteran Wrestler Of The WWE From The Mid 90's To Present.
If You Followed Wrestling Like I Have [Which you Probably Didn't] He And Tag Team Partner Farooq Were Known As APA [Real Heads Know What That Means]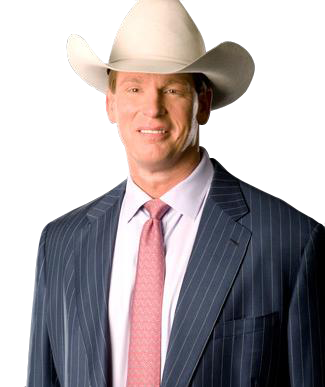 So Any To Get To The Gist Of It, Here's The Story About An Altercation That These Guys Get Into. And Don't Assume The "Bigger" Guy Won...
Shouts To
ProWrestling.com
"
JBL
is one of the senior members of the WWE locker room and has a reputation for being somewhat of a bully. According to several sources,
JBL
picked out
Joey Styles
to be the target of his hazing during the Iraq tour.
JBL
was messing with
Styles
all week, including calling him condescending names in front of other WWE employees and spilling a drink on him intentionally.
After a few days of abuse,
Joey Styles
had enough abuse and confronted
JBL
, who had been drinking at the time. The altercation turned physical and Styles dropped
JBL
with a punch to the face. Several wrestlers had to step in and break it up."
Now Mind You
JBL
Is At Least
300lbs
.
Joey Styles
, As Far As I Know Has Never Competed In The Ring In Any Way, Shape Or Form, Unless It Was Commentary Or ECW Related. And You Would Think That Even Though Dude Snuffed The "Wrestling God" That It Would Be Bad For Business And Somebody [Styles] Would Have Been Fired...
"At last night's RAW tapings,
JBL
was unusually quiet while
Styles
tried to play down the incident and did not want to talk about it. While some companies would fire an employee for an incident like this, there are actually some people within the company that feel Styles standing up for himself might actually score him some points with
Vince McMahon
."
So At The End Of The Day "David Snuffs Goliath, And Gets Away With It!!
[Now He Must Know How De La Hoya Feels...]