So I Created This Blog To Display My Personality And My Ever-Growing Love For Nike's...
I'll Admit I Haven't Wrote A Thing About Nike's Or Any Other Show Since I Started...
[October 2008]
But I Figure I Just Share With Y'all A List Of Joints I Copped Or I Plan To Cop...
[I'm Like The Fly Malcolm X, Buy Any Sneaks Necessary, Them Red J's Cleaned Up]
Jordan 1's [Retro]
Shouts To My Man
Day-Day
...
My Man's An Em'
Day-Day
Is Known To Find Some Real Artsy Shit And Create A Helluva Outfit Piece.
His Secret: Thrift Stores!!!
So Me Being A Little Different And Risking Being Called A Clown
[Take A Number]
I Decided To Go To The Local Thrift Store.
I Saw A Few Things. Some Stuff I Expected To See
[Leather Jackets, Gnomes, Etc]
But Then I Go Looking For Some Dress Shirts and I Find These Joints
[See Fresh Ass J's]
For Only
$29.29

[What?!?!?!?!]
I Got My First Pair Of The Most Coveted Shoe In The Game...
How Lucky Was I Right?
Size 13, Fresh Ass, Red And Black Joints.
[Even Though They're "Retro" You Tell Me Where You Can Find A Pair Of Jordans..Let Alone 1's For Less Than $100 Somethin' Dollars!!!]
Channel Zero Nikes [Replica Joints]
Now I Already Know What You Gonna Say.
Yo Them Joints Is Fake!!!
Boo!!!!!
Yeah, Yeah Whatever...
The Shoe Is 100% Nike Issue Leather
[Don't Ask Me How I Know]
Just Somebody Made A Replica of The "Original"
I Don't Care What You Think.
These Joints Is ILL!!!
Plus They're The Only Joints That I Have That Compliment My Kurt Cobain Sweater...
[Don't Ask]
Supra Skytop [Magenta Tiger Stripe]
Call Me What You Will But These Joints Are On My List All Summer!!!
Dinosaur Jr. Nike Dunks
Supra
[14k gold]
Aka the Shoe I'd Kill For...

Literally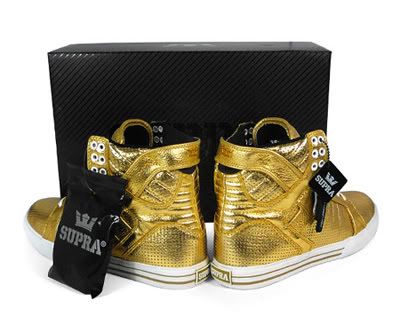 No Words Can Desrcibe The Way I Felt When I Seen A Gay Dude Rock These Joints...
I Never Felt So Homo In My Life But It Was Worth
The Homer Simpson Glare And Droll
[At The Sneaks Not The Fag]
But I Know I'mma Have To Go Online And Do All Sorts Of Research To Make Sure These Joints Is Legit.