So Im Internet Surfing And Shit Like That When I Find Out That Ron Artest...Is Teaming With Drama[DJ Drama] To Make A Gangsta Grillz Mixtape.
[What The Fuck!?]
Now Mind You Dude's Last Attempt At A Album Resulted With This Nigga Not EVEN Touching The SoundScan [sales of 343 albums in the first week, total sales being 345 copies!!]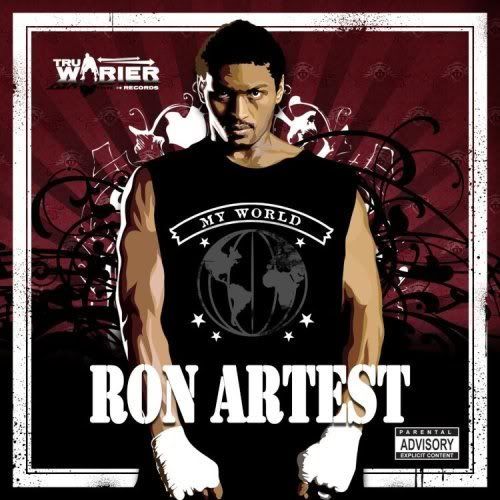 Sad Really. Anywho, His New Joint Is Entitled "World Wide Warier Presents King of Queens", features a collection of songs and freestyles from Artest himself, and up and coming artists from his Tru Warier record label, including Challace, MR QB, Foul Monday, and D. Artest.
So If You Really Care [You Shouldn't] Go Cop That Joint [And Burn It] And Pray That He Sticks To Basketball.